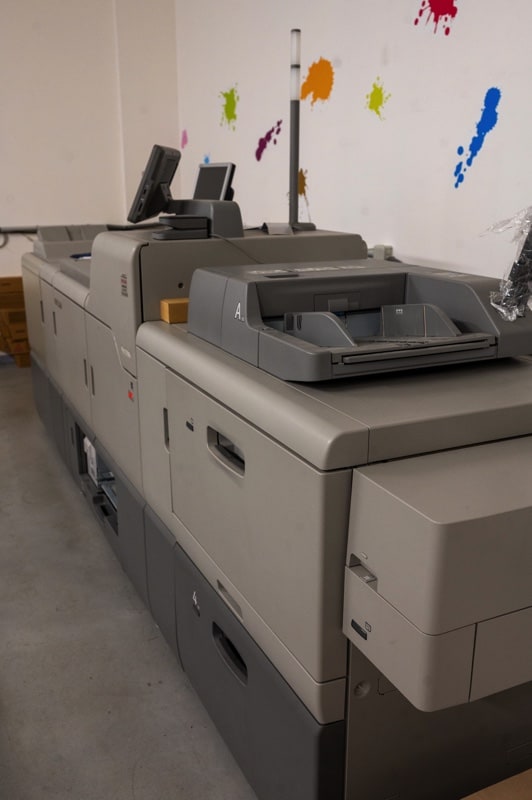 Colour and black and white digital printing
We offer colour and black and white digital printing, suitable mainly for low and medium print volumes. Digital printing combines quality requirements with a reasonable price. Unlike offset printing, it is faster and prints can be produced on hold.
The maximum format of the printed sheet is A3+ with the possibility of printing the base white colour or possibly with varnish finishing.
Among other things, our digital machine offers duplex printing with a resolution of 1200 x 4800 dpi, printing up to 80 A4 sheets per minute with continuous calibration and the possibility of printing paper up to 350 grams.
Another plus of digital printing is the personalization of the printed matter and the possibility of any change with each printout - each product can be unique.
A digital printing unit combined with finishing devices is the perfect way to save time and money.