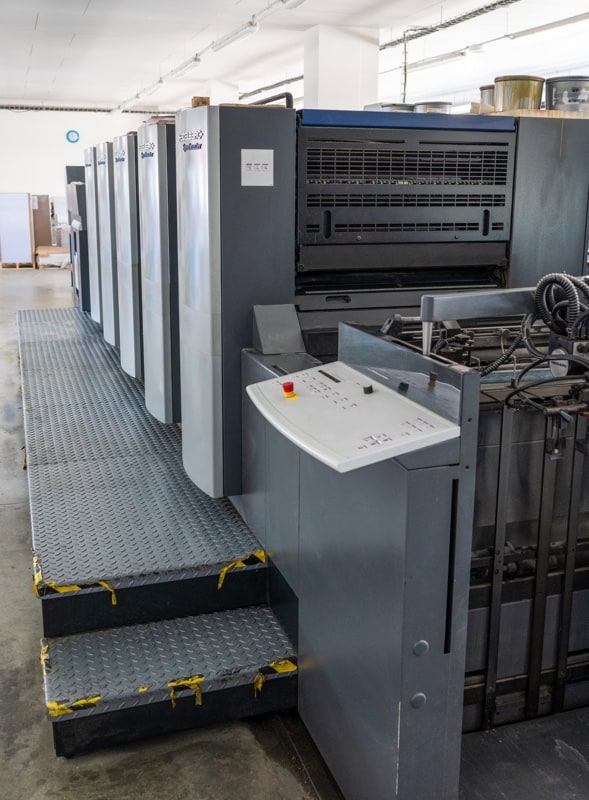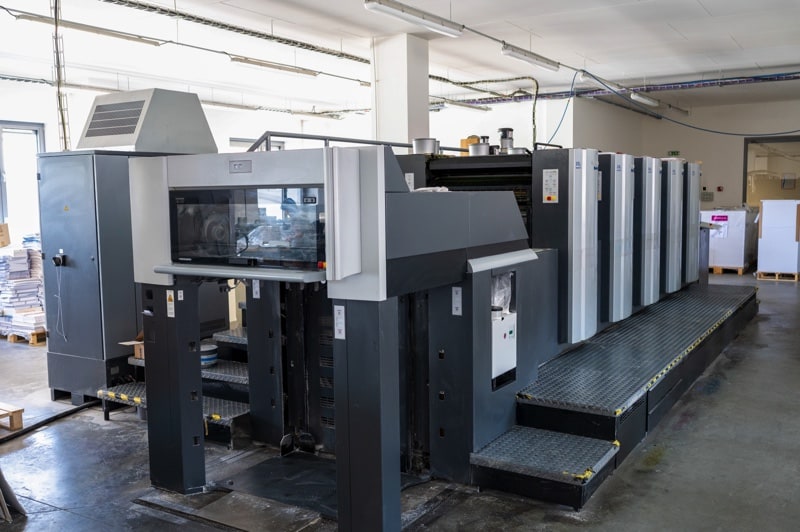 Full colour high quality printing
Offset is the most widely used printing technique in the world and has an almost universal use. Its biggest advantage is the better rendering of fine details. At higher costs, its price is much more advantageous when compared with digital printing.
We offer full-colour high-quality printing on a modern offset printing machine from the German company Heidelberg with a maximum sheet format of 71 x 54 cm, a printing speed of up to 15,000 sheets per hour and an additional fifth printing unit that allows you to print fifth colour or varnish with machine varnish in one pass.
Offset printing, in contrast to digital printing, also enables the printing of so-called scale colours (PANTONE). Each of these colours has a precise numbering, which guarantees the irreplaceability of the specified colour mixing formula. It is very important when it comes to printing logos, where it is always necessary to keep the same colour.
We achieve colour stability of print outputs by means of spectrophotometric colour measurement and with the help of a modern patent-protected control system of the Sheetfed Control ™ printing machine. Automatic control allows us to maintain high consistent print quality.